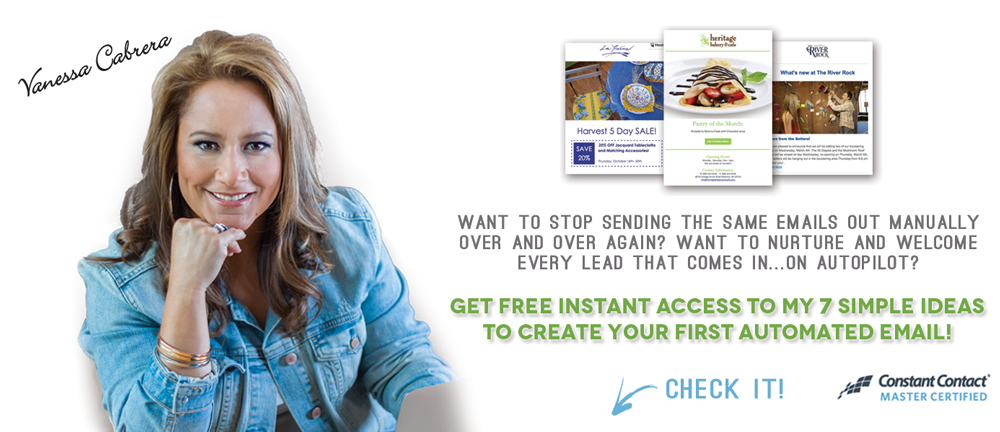 You know you want it. Go get yours.
Can you really make money while you sleep…from an email?
We live in a digital world where anyone from anywhere can inquire about your offers at any time, day or night.
So, what if instead of waking up to hot leads about to turn cold, you woke up to cold hard cash?
It's real. It's possible. And it can happen for you…faster than you ever could imagine.
Hi! I'm Vanessa Cabrera, the straight-talking-and-big-loving email marketing automation maven, consultant and educator.

Yep. Email automation is my jam, my obsession and my ultimate passion.
Why, you ask? Because the truth is, when you know how to work it, it WORKS (like a damn magical, money-making charm).
And honestly, if you're not on the email automation train? You're missing out on the gravy, baby.
But I'm here to help.
If you're ready to go from:
Watching others kill it with this "automation" thing but feeling overwhelmed by the thought of learning yet

another

new skill or system

Putting "write autoresponders" at the top of your TO DO list every day…for months…without ever crossing it off

Busting your ass but not seeing the inquiries or income you dream about come in
To:
A list of UBER-ENGAGED subscribers who

actually respond to your emails – and your offers

(even after months of not opening)

Waking up to actual

money in the bank (and not just leads in the inbox)

Automating the eff out of your income

so you have more freedom (hello, beach) and fun times

(because life is way too short to NOT have fun, ya feel me?)
Let's make sh"it" happen. Like, now.
Follow me, boo, and I'll take the confusion and overwhelm out of setting up these hella effective autoresponders, so you can cash in on automated income.
No long, late nights, fancy shmancy systems or cashing in your 401k required.