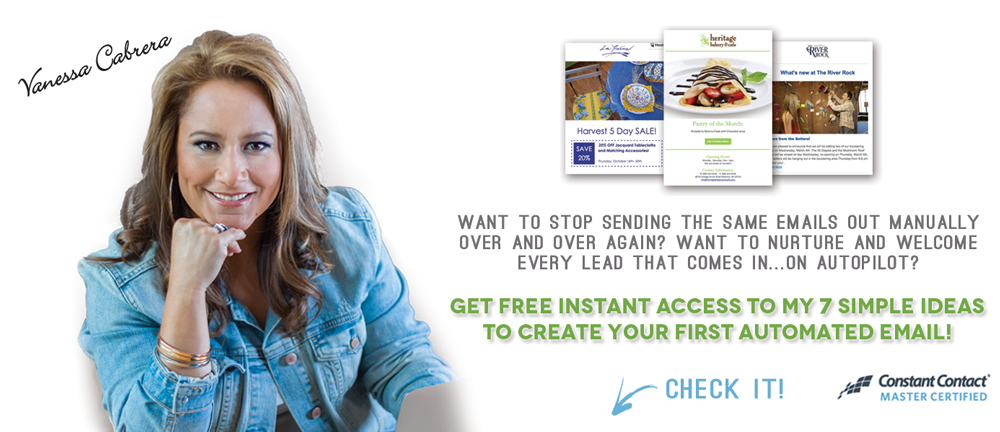 You know you want it. Go get yours.
Hi I'm Vanessa, the no BS, straight to the point social media mentor and email automation obsessor. Why no BS? Because years back, when I was blessed by the gods and let go from the corporate world; that had to be my mentality. I had no time for BS, I had to get down and dirty to build my business. And build it I did! As an online marketing coach and speaker, I now have clients all over the world. My biggest take away while building my business? It's all in the list.
So what makes me an expert? I've been implementing email marketing programs since 2001, I'm kinda an email dork as well as a beer snob, runner, kick-boxer, and slight addict to trash TV. But I digress. You can't talk about social media without talking about email marketing. Email marketing is HANDS DOWN one of the most important aspects of my business. It's how I keep in touch with you, get to know you, educate you and quite honestly it's how I sell a lot of my programs.
My one deal breaker when taking on new clients? I only work with passionate entrepreneurs. If you don't bring your A game, I can't bring mine. If your business is a "I'm kinda thinking of doing something" type of deal, then I aint for you boo.
But if you're hungry and ready to take it to the next level…let's werk. So what are you interested in?