Think email marketing is oldskool? Think again! For decades email is the medium generating the highest ROI for small business owners. For every $1 spent, email marketing generates $38 in ROI and gives small business the broadest reach of all the channels available to them. Despite the sexy social media hype, email marketing is still the best bet for business growth.
Discover the Full Potential of YOUR Organization's Email Marketing Program. Increase Response, Increase Engagement and Increase Your Bottom Line.
The Email Marketing Ignite Program is designed specifically for the small business or solopreneur looking to start an email program. This package will take you from opening up an account, uploading your database, all the way through sending out your first email! We'll ignite your email marketing program in no time!
What you'll receive in this program:
Email Service Provider Set Up:
Enjoy a discounted rate
Open a new Constant Contact account for you
Set up of email display and signature within your account
List segmentation service
Create a sign up form aka the form your subscribers will fill out to join your list
Create an automated Welcome Email new subscribers will receive. Based off of Vanessa's Ultimate Welcome Email Template
Set up of a "join my mailing list" box to be used via your website
Premium Email Template Design:
A Constant Contact designer will create a customized MOBILE-FRIENDLY email template that matches your website. Constant Contact normally charges a fee for this specialized service, but it's yours FREE with your Ignite Package!
Your branding will be captured beautifully from your website
The designer will use your EXACT colors and fonts you use in your branding
They will include your logo
Your social media icons will be included in your premium mobile friendly template
Once created the template will be saved within your brand new Constant Contact account
No need to re-create the wheel every time you want to send a new email. Simply copy your beautifully branded template, insert your new content and hit send.
Initial Email Campaign Broadcast:
(that's just a fancy way to say we'll create and send out your 1st email ;))
Vanessa, together with her email marketing team, will use your brand new beautifully branded premium email template. We'll curate content provided by you, include any images you provide that support your content. You will receive 2 full draft to review (additional editing time will be charged). Once we receive your final approval, we will send out your email.
Vanessa will ensure your campaign starts off right the very first time you launch your email marketing program!
Don't have the time to consistently send out your emails? No sweat.
Let award winning email marketing expert, Vanessa and her team, create your emails for you.
We can manage your email marketing from start to finish: compiling content, copy-writing, and distribution. Or just pick the services you want us to handle. We can operate on a monthly basis or as a one-off. No email marketing campaign is too small or too large.
We take the stress of email campaign production off your shoulders
Package include production, distribution and reporting of email campaign
Package offers copy-writing with an understanding that we will add, edit, tweak, client-developed content, as you are the expert in your niche for your customers and prospects. My goal is to assist you in monetizing your sales efforts.
Monthly contract or a one-off relationship available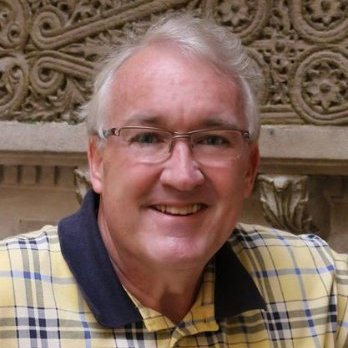 "Vanessa is one the most valuable persons I have met. A very passionate person who's very experienced, professional, goal-orientated, ambitious, and highly motivated. She understands social media and email marketing like no one else. She was instrumental and valuable in increasing our company and product awareness to our customers. She is very responsive with great ideas. She knows how to drive email campaigns. High highly recommend Vanessa. A great marketer."